Need some professional help?
Contact Owner, Dale Garlick, to schedule a free estimate.
About Company
We are a landscaping services company providing a wide range of services needed to make your life comfortable and happy. 
Our Mission
We work to ensure people's lawns and gardens look their best and to provide the fastest turnaround. We stand for quality and credibility, so you could be sure about our work.
Our Vision
We have been working for years to improve our process, to expand our services and to use the best specimens of plants so you receive better and long-lasting results. 
Our Goal
The main goal is to provide our clients with the most complete list of services. We aim to empower our team of experts so they can provide the best services to you.
Check the entire list of Landscaping Services we offer to our customers.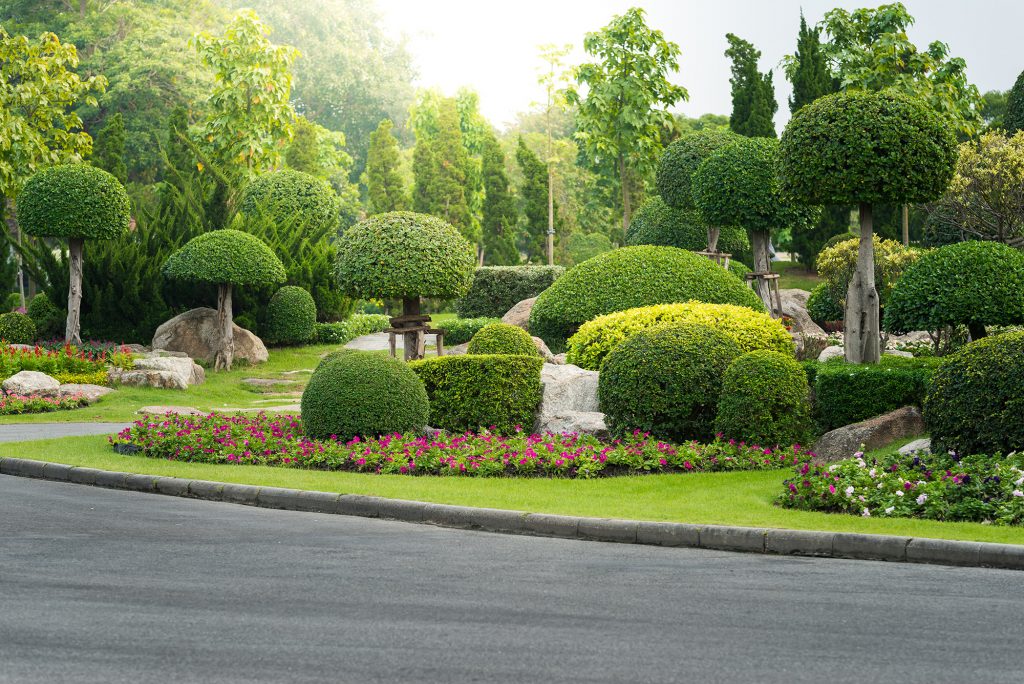 LANDSCAPE DESIGN
Northern Lawns will create a landscape design to fit your unique needs and desires, while our skilled and experienced team helps brings it to life.  Maintaining your own landscaping is a time-consuming job. Taking care of the exterior maintenance of your home can feel like a full-time job. Let us take this off your hands with our high quality and highly specialized landscape crews.  We are dedicated to providing outstanding services with our skilled and experienced team. We know what it takes to keep a property looking it's best.
What you can expect:
All landscape projects begin with an on-site consultation to discuss the design and scope of the project. We will suggest plants that will be appropriate for the area and incorporate contrasting textures, shapes, and colors.
Once the landscape project is complete, it will provide visual stimulus for every season of the year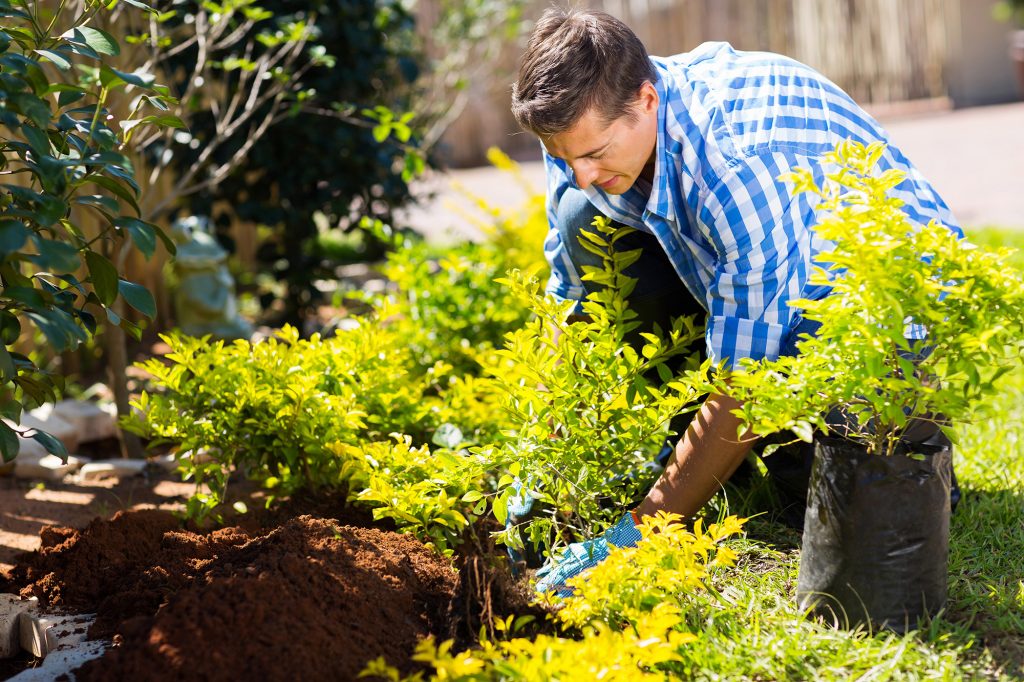 SPRING & FALL CLEANUPS
We understand that your time is valuable. Let us do the dirty work in the spring and fall so you can enjoy your season-ready property without the hassle.
Our clean up services include the following:
Clearing away leaves, branches, and clutter
Hauling away debris
Re-edging flower beds and lawn
Pruning and trimming trees and shrubs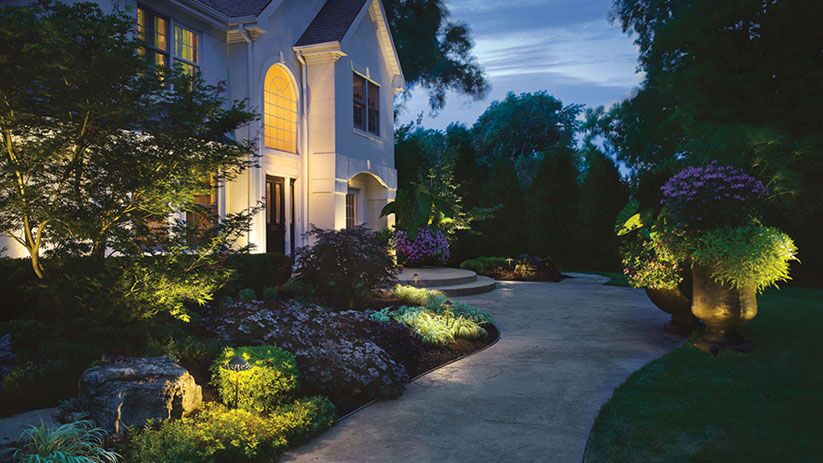 LANDSCAPE LIGHTING
Adding landscape lighting provides security, curb appeal, and functionality as you enjoy and use your property during the day and night.  Landscape lighting is not only a smart investment but can dramatically improve the landscape. You can increase the beauty and safety of your home while adding to its value.  We use only Kichler LED lights, which are not only energy efficient but also backed by an industry-leading 15-year warranty. Choose from path lights, accent lights, deck lights, and more.
What to expect:
All outdoor lighting projects begin with an on-site consultation with our lighting expert to discuss your needs and wishes for improving your landscape with outdoor lighting
You will see exactly how the finished job will look with our professional layout designs
Most jobs are completed in just a day, so you can begin enjoying your new outdoor lighting right away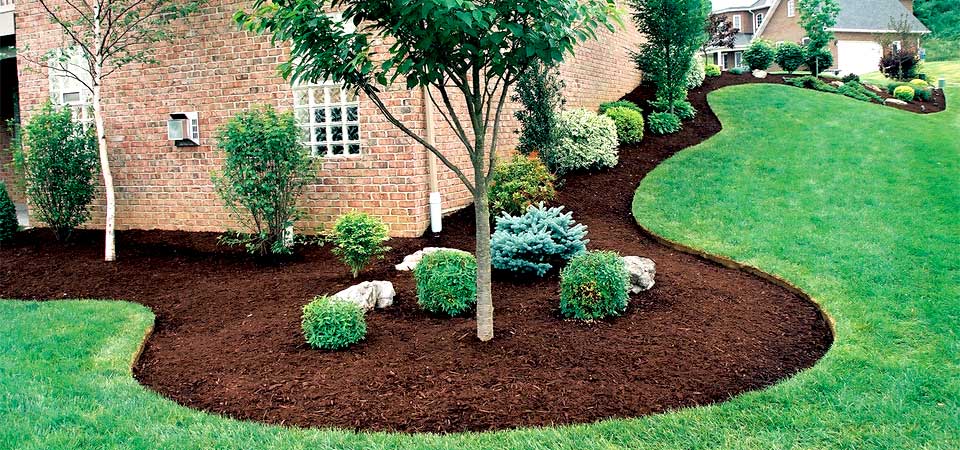 MULCHING & EDGING
Most of our customers prefer a fresh coat of mulch in the spring. Mulching does more than just improve the appearance of the landscape.
Cuts down on weeds
Prevents plants from drying out by retaining moisture
Moderates soil temperature
We use only a high quality natural, double-shredded mulch but can accommodate any type or color desired.  Edging helps create space between plants beds and lawn areas. It also provides a barrier for the mulch. We believe in using a traditional shovel method for creating perfect edges in landscape beds, along driveways, and sidewalks. Our unique edging creates dramatic appeal by setting plant beds apart from the grass areas.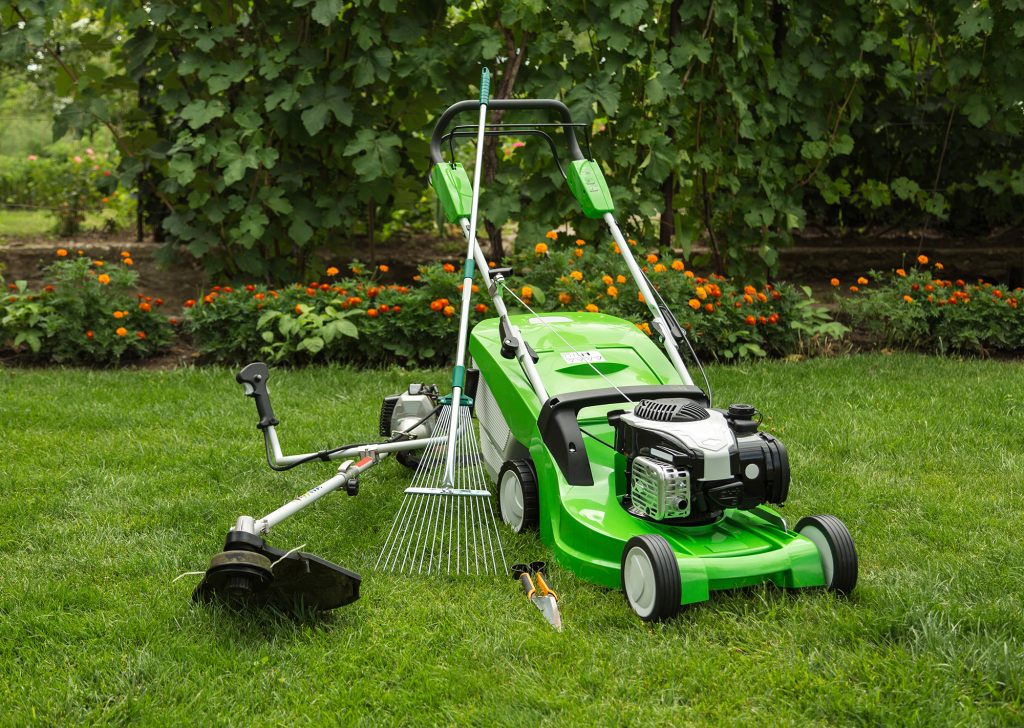 LAWN MOWING SERVICES
We offer a regularly scheduled mowing service that will help prevent problems and keep your property looking great. Each of our crew foreman has over 20 years of experience with Northern Lawns, so you can be assured the best service. Our mowing service begins in early April and runs through mid-November, depending on the weather.
Mowing services include:
The same foreman and crew provide your service each time
Mowing all lawn areas to the appropriate height depending on the time of the year
Removal of all clippings and leaves in the fall
Edging all areas adjacent to the lawn such as beds, sidewalks, driveways, walls and fences
Blowers are used to clean off sidewalks, driveways, and patios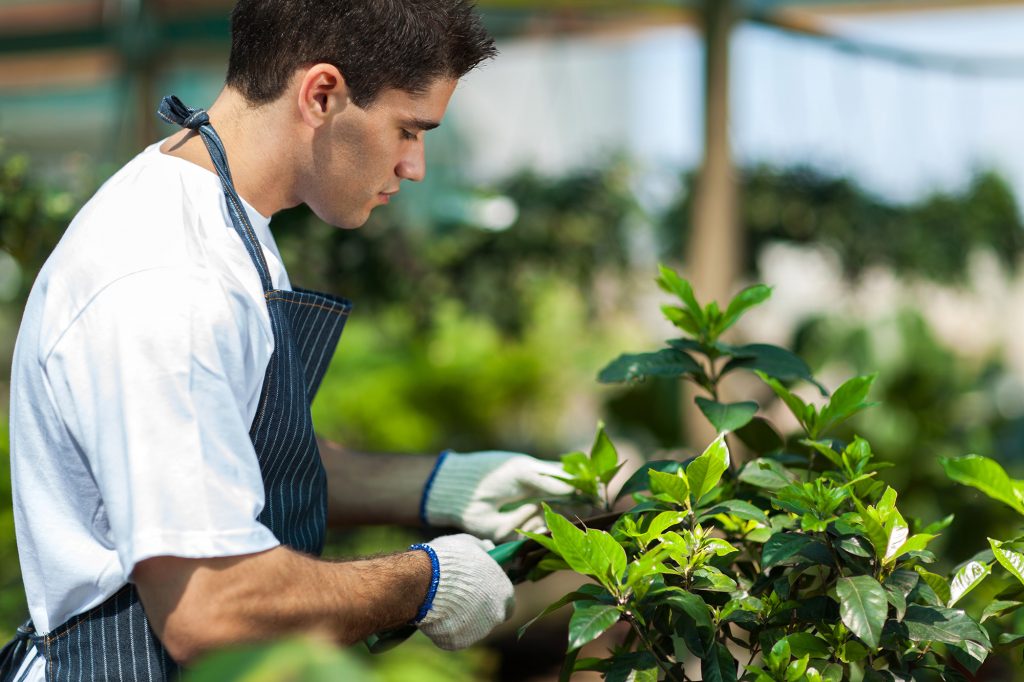 TRIMMING & PRUNING
Trimming and hand-pruning helps to maintain the shape and appearance of trees and shrubs. It's also done to remove diseased, broken, or dead branches which can improve the health of the plant.
We work with our customers to accommodate personal preferences on the style of trimming or hand-pruning that is desired. Some people prefer a more uniform look while others favor a natural appearance.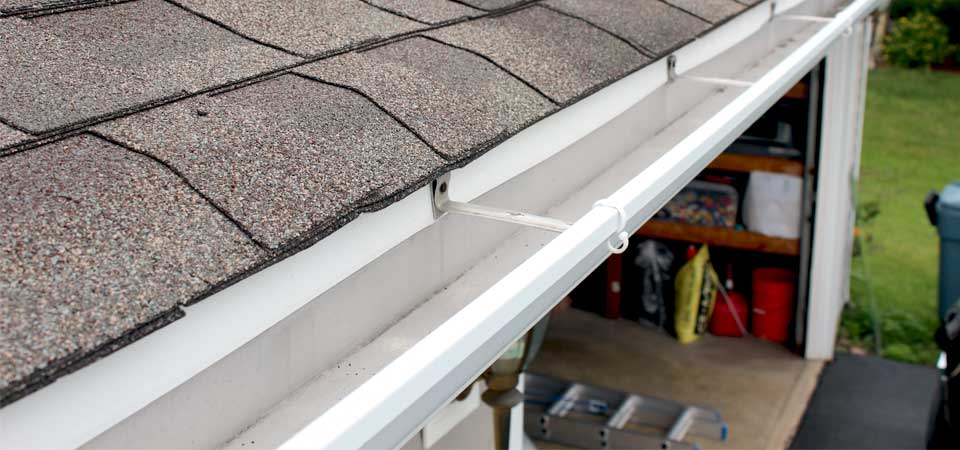 GUTTER CLEANING
Complete gutter cleaning can protect your house from water damage and also prevent the gutters from pulling away from the soffit and fascia. We recommend having this done once or twice each year depending on the number of trees on your property and their proximity to your home.
Rely on our team and enjoy your free time!
Forget about lawn and garden care problems!